COMPANY PROFILE
INTRODUCTION
Established in 2004, THE DUGOUT is a brand specializing in football memorabilia. Since our founding, we have built our own network with European clubs and agencies, and have produced official memorabilia of over 50 world class players.

Incredible comebacks, stunning strikes, and moments of great accomplishment... Our original graphic artworks notably bring back inspiring and emotional moments, and garner high acclaim from players.

Furthermore, through our expertise and outstanding network, we have served as a bridge to provide over 7,000 one-off memorabilia including rare winners' medals and match used items.

We have also partnered with distinguished dealers and specialists from different countries to offer information on authenticity and market trends.

THE DUGOUT not only sells memorabilia, but we deliver the heart and culture behind them with passion and boldness.

We aspire to be a truly trusted brand, so please look forward to our upcoming signings and enjoy your collection.

THE DUGOUT
Chief Executive
Hiroya Ito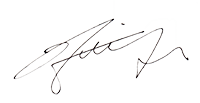 AUTHENTICITY
Each autograph is registered in a database, and can be verified by the identification number beginning with "TD" indicated on the certificate. Although this is more time consuming and costly compared to batch management, it is important that there is a record of each autograph sold. In the case the certificate is lost or forged, with the identification number, we can instantly check the image data. Furthermore, having abundant samples allows us to recognize the various handwriting characteristics of each player, and this is extremely useful in verification and appraisal work.

Every memorabilia is accompanied by a Certificate of Authenticity issued by THE DUGOUT including the following details.

1. Identification Number
Each autograph is managed individually, and can be verified by the identification number in the database.

2. Specification
Detailed specifications such as the signee, memorabilia year, and pen color are indicated. If permitted, the signed date and location are also specified.

3. Forgery Preventive Hologram
A matching numbered hologram is applied to each memorabilia and certificate.

4. Photo of Signing
If permitted, signing image without watermark will be included. In other cases, product image will be included.

5. Issuer Information
Signed by the representative approving the issue. Also, a corporate number of the operating company is indicated.
THE DUGOUT AOYAMA STORE
"THE DUGOUT Aoyama Store" is located on Miyuki-Dori, a street known for being lined with luxury brands. As Japan's very first brand specialized in football memorabilia, the shop interior reminds you of a museum. You can take time to enjoy shopping, while also looking back on the history woven by top world class footballers.

Memorabilia can bring "vitality and inspiration" into your daily life. At our Aoyama store, we hope that you find fascination and feel connected with legendary players. We look forward to your visit.
Address:
5-3-10, Minami-Aoyama, Minato-Ku, Tokyo, 630-0123, Japan
Tel:
+81(0)3-6452-6877
Open:
11:00-19:00
Closed:
Tue, Wed/2nd Sat
-Over 100 autographed memorabilia are constantly on display and sale.
-Check out the size and quality of actual products and framings before making a purchase on our e-commerce website.
-Dedicated staff will offer ideas on framing, display, and maintenance with abundant samples.
Click here for a Google Map
ACCESS MAP
[Subway]
Omotesandō station of the Ginza, Hanzōmon and Chiyoda lines:
5-minute walk from Exit A5 (stairs only), 8-minute walk from Exit B4 (escalator available),
or 8-minute walk from Exit B3 (elevator and escalator available).
Click here for a Google Map
OFFICIAL SIGNINGS
Since the founding in 2004, THE DUGOUT has held signing sessions with world class footballers including Ronaldo, Messi, Neymar, Honda, Baggio, Zidane, and Totti. Our outstanding connection with European clubs and agents is utmost valuable and is a proof of long years of trust. While it is common for companies in the memorabilia industry to go out of business in a short time, THE DUGOUT enters its 15th year in 2019 thanks to the support of our many customers, clients, and partners. This achievement is extremely rare as a company specialized in football.
Our Signings:
ROBERTO BAGGIO,
GARETH BALE,
ERIC CANTONA,
PAULO DYBALA,
STEVEN GERRARD,
EDEN HAZARD,
KEISUKE HONDA,
ANDRES INIESTA,
N'GOLO KANTE,
LIONEL MESSI,
NEYMAR,
SERGIO RAMOS,
JAMES RODRIGUEZ,
RONALDINHO,
CRISTIANO RONALDO,
WAYNE ROONEY,
PAUL SCHOLES,
LUIS SUAREZ,
FRANCESCO TOTTI,
ZINEDINE ZIDANE
LIMITED EDITION GRAPHIC ARTS
FRAMING
Framings may look similar at first glance, but the quality and methods are diverse. Particularly, framing of 3D objects requires high skill compared to 2D photographs. Careful attention to details makes a significant difference in the final finish. With our know-how as a company specialized in memorabilia, THE DUGOUT offers the finest quality worthy of treasurable collections.
1. UV cut processed acrylic All framings use UV cut processed acrylic. When hung under sunlight, 98% of the UV rays are blocked and prevents deterioration of the memorabilia.

2. Special urethane panel When framing shirts, a panel customized for each piece is inserted to stretch out wrinkles. If the panel is a ready-made or not accurately measured, it can cause major wrinkles and would disturb the appreciation of the autograph. 10mm thickness of the panel adds volume and enhances the presence of the collection.

3. Damage-free framing When framing clothing, it is common to use threads and nails, but this would damage the valuable shirt. It is also possible that deterioration of the nail may spread. Our company secures the shirt with original acrylic parts so that there are no damages.

4. Custom made plates Just like framings, plates may vary in quality. High level of specialization and knowledge of material, thickness, and processing techniques are required. We place special orders to a processing company that also produces road signage. The plates made by craftsmen look dignified, and delicate texts appear clearly.

CLIENTS
THE DUGOUT memorabilia are used by TV stations, including JSPORTS which broadcasts the Premier League matches, WOWOW which broadcasts the Spanish La Liga, and Nippon Television Network which is the host broadcaster of the Club World Cup. It is not easy to be recognized by Japan's leading TV stations, but we have proven ourselves with trust and achievements. Also, our products have been chosen as prizes for the widely popular football card game, WCCF national championships. Furthermore, since our founding in 2004, we have continued to advertise in Japan's most printed football magazine called World Soccer Digest.
Promotion videos